Having had some amazing teachers myself I became inspired to teach and pass on what I have had the honour of learning. As a reiki Master / Teacher I teach you all levels of Reiki, as an instructor for the International College of Energy Healing, I teach certification in Indian Head Massage.
On a less formal basis I run fun, informative and interactive workshops and courses for those looking to explore their own intuition, psychic ability and various aspects of spiritual development. All course are in smaller more intimate groups and many of my teachings are also available on a one-on-one basis.
I am happy to provide a complimentary consultation about any of my training opportunities and answer any questions you may have. I am also always available to you during and after courses for on-going support.
Contact me below to schedule a complimentary phone or video consult if you have questions or you'd like to discuss the best options for you.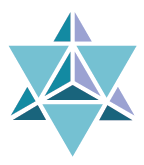 Zoe's Indian Head massages are a must experience. I always leave deeply relaxed and at peace. My last one she helped me break an energetic entanglement to a recent traumatic experience. Now, if it comes to mind, my body doesn't go into fight or flight and I don't get energetically knocked off balance. I highly recommend seeing Zoe for healing and self-care.
I would love to hear from you!
... or use the contact form: