These questions come up regularly, so here are some things I'd like you to know. If your question isn't answered here please touch base with me and ask. Any, and all questions are welcomed!
Something still on your mind?
Please contact me with any questions you may have using the form below and I'll happily reply.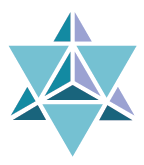 I really loved the experience with you this afternoon Zoe. You are such a kind and understanding human being. It was such a relaxing time - I could have stayed there for hours. I loved the sounds of the drums, but especially the gentle sounds of the Koshi chimes - they were wonderful. It was delightful to meet you and experience your healing abilities. Hope to see you again.
I would love to hear from you!
... or use the contact form: