Some energy makes us feel uplifted, well and joyful, but some … not so much. Being around an energy that is detrimental to us for long periods of time can affect our wellbeing energetically, emotionally and physically.
If you are having issues in your home or workspace - for example feeling uncomfortable to be in a particular room, not sleeping, feeling unwell - then an Healthy Home Assessment and Harmonization may be for you.
Other uses include place of business - harmonized spaces attract clientele; purchasing a home or land - ensure there is no detrimental geopathic stress present before you make that offer; selling your home - make your place feels as amazing as it looks.
What can you expect from the process?
I work remotely which is less disruptive to you, the client, as the process takes a long time. In person consultations or debriefs are available upon request but they do incur an addition charge for travel time and costs.
The first step is for you to complete a short questionnaire followed by a phone or online consultation.
You then supply a plan of the location. Don't worry it just needs to be a basic floor plan, nothing fancy. I then use this to assess through dowsing, what is impacting your space.
I then utilize various modalities and methods to heal and harmonize your space.
I will send you a detailed PDF report of all my findings which you then have time to digest for a few days before we do a debrief on line or by phone. The debrief is a chance for us to discuss any questions you may have about the findings or the harmonization as well as any recommendations I suggest.
Contact me below to schedule a complimentary phone or video consult if you have questions or you'd like to discuss the best options for you.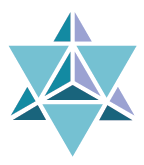 Wow! This report is incredible Zoë!!! I have so many questions and I have wholeheartedly felt a different, more positive vibe / shift since yesterday evening … would you adopt me and be my fairy God mother!!?
I would love to hear from you!
... or use the contact form: