I invite you to take a moment and imagine yourself relaxing in my treatment space.
Are there any other pictures you'd like to see here? If so let me know.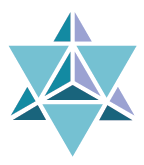 There is much to be said for peace of mind and soul. Today I went to Mountain Heights Healing for treatment from Zoe Baldwin. I arrived uncertain of what would happen and left relaxed, and more importantly, renewed! The treatment room is inviting and sets the tone for all that is to come. What Zoe does is nothing short of phenomenal. The relief was absolute and immediate. I highly recommend Mountain Heights Healing and Zoe Baldwin.
I would love to hear from you!
... or use the contact form: